Promise me you won't believe a word.
As writers, we often ask ourselves what we need to do to make a story believable, especially when dealing with elements of the fantastic.  Kelly Link creates believability in, what my opinion, is a clever and masterful way.  Our narrator is Genevieve, the granddaughter of Zofia who possesses the marvelous handbag.  Zofia has to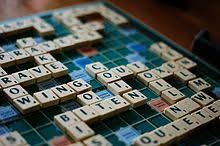 ld her stories all her life of the handbag and how it came from the long gone land of Baldeziwurlekistan as a gift from the people under the hill.  The entire recount feels very much like an old fairy (or faery?) tale and Genevieve is
n't quite convinced either.  Through a doubtful narrator, (which we can see mirrored in ourselves) Link is able to try and convince us of the bag's magical properties while Zofia is convincing Genevieve.  Her matter of fact manner and copious amounts of  knowledge of this place none of us (or Genevieve) have heard of, make it more believable.  The situation also becomes more believable at the appearance of Rustan, who we assume to be Zofia's husband who makes occasional sorties from the handbag before retreating once again.  It comes to a head when Jake vanishes into the handbag, which sets off a series of disasters for Genevieve including Zofia's death and the loss of the handbag.  Through this whole story we have seen the narrator believe in the handbag more and more, and we ourselves have become convinced, but the end of that last paragraph acknowledges our disbelief of such a fanciful thing and charges us, as Zofia once said to Genevieve, not to believe a word.