NOTE: In addition to reading the assigned stories, you should be, over the first half of the semester, making your way through Gabriel Garcia Marquez's novel One Hundred Years of Solitude. Please comment on the novel at any time and quote passages that you find particularly meaningful, lyrical, or magical. (Don't forget to include the relevant page numbers with each quotation from the novel.) My hope is that by the semester's end we will have accumulated a compendium of quotations from the novel and perhaps a nice list of the kinds of "magic" presented in this work.
NOTE: Texts followed by an asterisk (*) have been shared via Google Drive
Thursday, August 24
INTRO
Tuesday, August 29
Millhauser, "Cat'N'Mouse" (3)
Russell, "Vampires in the Lemon Grove" (3)
Thursday, August 31
Tuesday, September 5
Russell, "Reeling for the Empire" (23)
Millhauser, "The Disappearance of Elaine Coleman" (21)
Thursday, September 7
Tuesday, September 12
Russell, "The Seagull Army Descends on Strong Beach" (53)
Emily Rapp Black, excerpt from Poster Child*
Wednesday, September 13, 2017
Emily Rapp Black
7:30 p.m.
Mary Cochran Library
Reahard Learning Gallery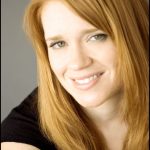 Emily Rapp Black is the author of Poster Child: A Memoir and The Still Point of the Turning World, which was a New York Times Bestseller, an Editor's Pick, and a finalist for the PEN Center Literary Award in Nonfiction. A former Fulbright scholar, she was educated at Harvard University, Trinity College-Dublin, Saint Olaf College, and the University of Texas-Austin, where she was a James A. Michener Fellow in Fiction and Poetry. Her essays have appeared in the New York Times, Salon, Slate, Vogue, the Rumpus, and many other publications and anthologies.
Thursday, September 14
Tuesday, September 19
Millhauser, "The Room in the Attic" (37)
Russell, "Proving Up"
Thursday, September 21

Tuesday, September 26
Link, "The Faery Handbag"*
Russell, "The Barn at the End of Our Term"
Thursday, September 28
FALL BREAK
Tuesday, October 3
Millhauser, "Dangerous Laughter (75)
Tidbeck, "Beatrice"*
Thursday, October 5


Tuesday, October 10
One Hundred Years of Solitude

Wednesday, October 11, 2017
Erika Meitner
Wednesday, October 11, 2017
7:30 p.m.
Mary Cochran Library
Reahard Learning Gallery
Erika Meitner is the author of four books of poems, most recently Copia . Her other books are Makeshift Instructions for Vigilant Girls, Inventory at the All-Night Drugstore, and Ideal Cities, which was selected by Paul Guest as a winner of the 2009 National Poetry Series competition. Her poems have appeared in The Southern Review, Slate, Prairie Schooner, The Kenyon Review, Tin House, The New Republic, Ploughshares, and elsewhere. Meitner, a first-generation American, was born and raised in Queens and Long Island, New York.  She attended Dartmouth College, Hebrew University, and the University of Virginia, where she received an M.F.A. in Creative Writing in 2001 as a Henry Hoyns Fellow and an M.A. in Religious Studies in 2013 as a Morgenstern Fellow in Jewish Studies. She is currently an Associate Professor of English and directs both the MFA and undergraduate creative writing programs at Virginia Tech.
Thursday, October 12
One Hundred Years of Solitude
Tuesday, October 17
Millhauser, "History of A Disturbance" (95)
Russell, "Dougbert Shackleton's Rules for Antarctic Tailgating" (135)
Thursday, October 19
Tuesday, October 24
Millhauser, "The Dome" (113)
STORY 1 DUE: Macey & Kaya
Thursday, October 26
STORY 1 DUE: Rachel & Faith
Tuesday, October 31
Millhauser, "Eisenheim The Illusionist"*
STORY 1 DUE: Sydney

Thursday, November 2
Butler, "Jealous Husband Returns in the Form of A Parrot"*
Tuesday, November 7
Millhauser, "In the Reign of Harad IV (123)
Millhauser, "The Other Town" (133)
Thursday, November 9
Belle Boggs, "Deer Season"*
Belle Boggs, "Good News for A Hard Time"*
Belle Boggs, "Election Day"*

Thursday, November 9, 2017
Belle Boggs
7:30 p.m.
Mary Cochran Library
Reahard Learning Gallery
Belle Boggs is the author of The Art of Waiting: On Fertility, Medicine, and Motherhood and Mattaponi Queen, a collection of linked stories set along Virginia's Mattaponi River. The Art of Waiting was a finalist for the PEN/Diamonstein-Spielvogel Award for the Art of the Essay and was named a best book of the year by Kirkus, Publishers Weekly, the Globe and Mail, Buzzfeed, and O the Oprah Magazine. Mattaponi Queen won the Bakeless Prize and the Library of Virginia Literary Award and was a finalist for the 2010 Frank O'Connor International Short Story Award. She has received fellowships from the National Endowment for the Arts, the North Carolina Arts Council, and the Bread Loaf and Sewanee writers' conferences. She teaches in the MFA program at North Carolina State University.
Tuesday, November 14
Millhauser, "The Tower" (145)
Millhauser, "Here At the Historical Society" (161)
Thursday, November 16

Tuesday, November 21
THANKSGIVING BREAK
Thursday, November 23
THANKSGIVING BREAK
Tuesday, November 28
Millhauser, "A Change in Fashion" (171)
Millhauser, "A Precursor of the Cinema" (179)
STORY 2 DUE: Sydney & Macey
Thursday, November 30
STORY 2 DUE: Kaiya & Faith
Tuesday, December 5
Millhauser, "The Wizard of West Orange" (209)
Russell, "The Graveless Doll of Eric Mutis" (203)
STORY 2 DUE: Rachel
Thursday, December 7